In Season 3, Mary Jane juggled life, work and commitments to family. In season 4 we see how far is she willing to go to find the missing pieces from her life as a single Black female?
In the new series, as she tries to navigate singlehood and put her past behind her, Mary Jane resolves to take a bite out of the "Big Apple" and make it to the anchor chair on Good Day USA, the top-rated New York morning show where she now works as a correspondent. Starting over isn't easy and Mary Jane struggles to climb the ladder, grappling with some of life's toughest issues – all while trying to keep her relationships (both work and personal) intact.
So here's the juicy part!
Kara has a bae (No Joke!) and he's one fiiiiiiine piece of milk tart!
Michael Ealy joins Being Mary Jane this season. But… He's a villain. (Personally, I don't care, he's still sexy)
Cardi B has a cameo this season as an extreme version of what she already is. So spicy! (Trust me, once you see the scene, you'll feel like you're watching THAT love and …. show)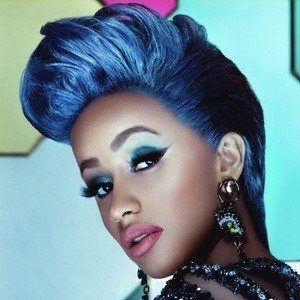 Fortunately for you, I don't give spoilers, especially about Mary Jane all I can say is, her new bae? What a wow! So delicious! Next week Monday at 21:30 we have a date! Grab your favourite glass of wine and tune into BET channel 129, we'll be tweeting with you via @IceKream_Mag
REMINDER: Being Mary Jane airs on Mondays at 21:30 on BET channel 129.
For more information on Being Mary Jane, go to www.betafrica.tv.
Follow the channel on Twitter and Instagram @BET_Africa or like it on Facebook at www.Facebook.com/BETinAfrica. To join the conversation about Being Mary Jane on social media, use the hashtag #BeingMaryJane.